Board of Directors, 2023-2024
Michelle Baldry, RS
President
Northeast Regional Executive Director
Reserve Advisors, LLC
Arlington, VA
Mark Jones, AMS, PCAM
President-Elect
CEO
Avalon Management Group, Inc.
Canyon Lake, CA
Pamela D. Bailey, CMCA, AMS, PCAM
Treasurer
President
Chaparral Management Company, LLC,
Georgetown, TX
Mildred Lanier-Reed
Secretary
President
Hayesbury Townhomes Homeowners Association
Pelham, AL
Adrian J. Adams, Esq.
Immediate Past President
Founder and Managing Partner
Adams Stirling Professional Law Corporation
Los Angeles, CA
Dawn M. Bauman, CAE
Executive Director
Foundation for Community Association Research
Falls Church, VA
Ursula K. Burgess, Esq.
Shareholder
Rees Broome, P.C.
Tysons Corner, VA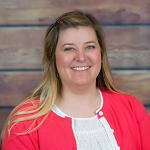 Kimberly Corcoran, CMCA, AMS, PCAM
President/CEO
Colorado Association Services-Lakewood
Lakewood, CO
Dr. Hazel Easthope
Professor
Deputy Director City Futures Research Centre
Director UNSW-AHURI Centre
University of New South Wales
City Futures Research Centre
Sydney, Australia
Susan Hawks McClintic, Esq.
Firm Managing Shareholder and President/CEO, Transactional Department Chair
Epsten, APC
San Diego, CA
Douglas M. Kleine, PCAM RET.
Homeowner Leader
Montebello Condominium
Alexandria, VA
Henry Puckett, CMCA, AMS, PCAM
Community Association Manager Resource Team Leader
Ghertner & Company
Nashville, TN
Michele Reilly, AMS, PCAM
General Manager and COO
Willoughby Golf Club
Stuart, FL
A.J. Scott, CIRMS
Principal
Community Partners Insurance Agency
Meridian, ID
Marc Tamres
Founder and CEO
HomeRun IQ, Inc.
San Francisco, CA
Jeremy Wilson, CMCA, AMS, LSM, PCAM
Vice President – Client Success
Professional Community Management, An Associa Company
Foothill Ranch, CA
Susan York
President
Ewa by Gentry Community Association
Ewa Beach, HI
Jessica Towles-Gottschalk, CMCA, AMS, PCAM
Director of Community Experience and Resident Support
Sterling Ranch Community Authority Board
Littleton, CO
Thomas Skiba, CAE
Chief Executive Officer
Community Associations Institute
Falls Church, VA