Dawn M. Bauman, CAE
Executive Director
Dawn also serves as the Senior Vice President of Government & Public Affairs for CAI.
Thomas Skiba, CAE
Chief Executive Officer
Tom also serves as the CEO for CAI.
Jake Gold, CAE
Director of Programs
Jake also serves as the Director of Education for CAI.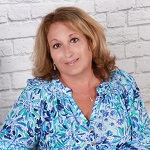 Rebecca Diamond
Director of Development
Rebecca serves as the Director of Development for the Foundation.