The Foundation is proud to support these graduate students through the Byron Hanke Fellowship. Thanks to their hard work, the overall body of research and scholarship in the community association industry is continuing to grow in sophistication and importance.
Colby Takeda, 2021-2022 Hanke Fellow at Teachers College, Columbia University
Colby Takeda is a Doctor of Education (EdD) student at Teachers College, Columbia University in New York City. His studies focus on improving community well-being by addressing the social drivers of health, with particular focus on the older adult population. Colby is also a senior manager with Sharecare where he helps to implement the Blue Zones Project, an initiative that shares best practices from the world's longevity hot-spots—blue zones—with over 50 municipalities across the U.S. Integrating his background in senior care and public health, Colby works to develop innovative programs, form cross-sector partnerships, and pass policies to build healthier, age-friendly communities.
In addition, Colby is the president and board chair of Kaho'omiki and serves on the board of directors for the Hawai'i Public Health Association and the Better Business Bureau of the Great West and Pacific. He completed his undergraduate studies at Willamette University in Salem, Oregon and continues to serve his alma mater as a member of the Willamette University Board of Trustees. He also earned a Master of Business Administration (MBA) from the University of Hawai'i at Mānoa, Shidler College of Business and a Master of Public Health (MPH) from the University of California, Berkeley School of Public Health.
As a Byron Hanke Fellow, Colby will examine community association policies, programming, facilities, and staffing that are successfully meeting the needs and interests of older adults. He will share his findings in case studies designed to help key stakeholders better plan, operate, and support community associations as residents age.
Connie K. Ho, 2021-2022 Hanke Fellow at California State University, Long Beach
Connie Ho is a graduate student in public administration at California State University, Long Beach. She received a dual BA in English and International Studies from the University of California, Irvine, and a certificate in water utility science from Santiago Canyon College. With a background in communications and membership in the California Water Environment Association, she is looking forward to learning more about environmental issues as well as community association management and governance. Ho is studying the impact of a wide range of climate-change related problems in the Big West (from Colorado westward), e.g. drought, heat, wildfires and similar problems, on community associations and association housing.
Terry N. Henley, 2020-2021 Hanke Fellow at the University of Central Florida
Terry N. Henley (MPA, 2008) is a doctoral student at the University of Central Florida (UCF) and Graduate Teaching Associate, where he is the instructor of record for Planning and Improvement for Public Organizations. Having ten years of diverse experience, Henley's career has included project management experience in the private sector and financial management work in the public sector, where he has served in various budgetary and analytic roles in city, county, and state government in Florida.
Henley's transition from the practice arena to academia is guided by a research agenda focused on financial sustainability, emergencies, and ethics in public financial management. Henley is in his second year of the Governance and Policy Track in the UCF Public Affairs PhD program, and views his research will contribute to the advancement of understanding predictors of financial distress in local governments and special districts in times of economic uncertainty.
Henley's academic work has included publications in Government Finance Review, Public Finance and Management, an alumnus feature in the FSU Askew School of Public Administration News, and accepted presentations at the Public Administration Research Conference, Association for Public Policy Analysis, and ICMA Academic Symposium.
Isabella T. Sanders, 2020-2021 Hanke Fellow at the Georgia Institute of Technology
Isabella T. Sanders is a dual Ph.D. and MBA Industrial Engineering student at the Georgia Institute of Technology. She received a B.S. in Mathematics with minors in Ancient and Medieval Studies and Management Science from the Massachusetts Institute of Technology (MIT) in 2016. While working toward her Ph.D., she completed an M.S. in Operations Research and an M.S. in Geographic Information Science and Technology to expand her skill set for conducting multidisciplinary research. Isabella is also passionate about empowering women in STEM and helped to rebuild the Graduate Group within Georgia Tech's Section of Society of Women Engineers (SWE). She was awarded SWE's 2020 Outstanding Collegiate Member Award.
For her Byron Hanke Fellowship project, Isabella is studying the impact of community associations on housing sale value. Her study focuses on the state of Georgia and includes case studies of particular associations within the Atlanta Metropolitan Area.
Stephanie Serra, 2018-2019 Hanke Fellow at the University of Denver Burns School of Real Estate and Construction Management
Stephanie Serra is a real estate entrepreneur with a concentration on investment, development, and technology. She earned her M.S. Real Estate and the Built Environment from the University of Denver in 2019 and is additionally completing an M.S. Applied Quantitative Finance. She is a licensed Nevada real estate agent since 2003 and has previously served on multiple Greater Las Vegas Association of REALTORS® committees including Risk Reduction, Forms, and Faculty where she was a junior continuing education instructor.
Stephanie received her B.S. Electrical Engineering with a second B.S. major in Environmental Science from the University of Denver in 1995. From 1995 to 2002 she worked for GE Medical Systems and Agfa Corporation providing sales and technical support in radiology imaging and heath care enterprise information systems. Her diverse interests include the application of sustainable and financially viable development, how the built environment and health intersect, and investment in women-led or women-owned businesses.
For her Byron Hanke Fellowship, Stephanie analyzed the relationship between community associations and certain state and local government activities that impact associations, specifically how Special Districts in Colorado are used in development planning, funding, and ongoing management of existing and new association developments. Read her report titled,
Colorado Special Districts and Community Associations
.
Leslie Valencia, 2015-2016 Hanke Fellow at University of California Berkeley
Valencia's research paper,
Sharing Equity Project: Bringing Community Associations and Affordable Housing Organizations Together
, addresses the availability of affordable housing in suburban settings. She compiled a database of organizations that provide and promote affordable housing that could benefit from collaboration with established community associations. The goal is to increase awareness about residential community associations and identify community association professionals as a resource for residents and managers in affordable housing communities throughout the United States.
Katie Kerstetter, 2010-2012 Hanke Fellow at George Mason University
Kerstetter's report,
Engaging Apartment Residents in Community Associations
, focuses on Reston Association, one of the largest community associations in the U.S. Reston Association considers renters full members of the association, encouraging them to participate in the association's advisory committees, social and recreational activities, and Board of Directors. Through interviews with Reston Association staff, interviews with apartment staff members, and a community survey of a random sample of apartment residents, this report explores the opportunities available to members, the exent to which apartment residents are involved in community activities, and what challenges these residents face to greater participation.
Courtney L. Feldscher, 2009-2010 Hanke Fellow at Boston University
Feldscher investigated the scope and scale of conflicts in 80 residential community associations. Her paper,
Intra-Organizational
Conflict in Boston Area Community Associations
, provides useful models for association leaders and managers seeking effective methods for conflict resolution and increased community collaboration.
Daniel Scheller, 2009-2010 Hanke Fellow at Florida State University and currently Assistant Professor at University of Texas El Paso
At a time when many Americans choose to live in communities governed by associations, Scheller analyzed the effects of Homeowner Associations (HOAs) and Neighborhood Associations (NAs) on residential community property values in Leon County, Florida. His findings, published as
Neighborhood Governments and Their Role in Property Values,
show that HOAs tend to increase property values, while NAs exert no measurable influence on property values.
Sheryl-Ann Simpson, 2007-2008 Hanke Fellow at Clark University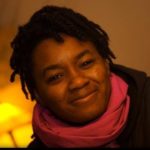 In
Recovering Communities: Resident Led Alternatives to Contemporary Trends in Public Housing Redevelopment
, Sheryl-Ann Simpson examines emerging community associations, in the form of the conversion of a large scale public housing project, Atkinson Coop in Toronto, Canada, from low-income public housing project into a resident run cooperative. In researching Atkinson, Simpson highlights the positive effects of community associations on the lives of residents and, on a larger scale, the ways that the formation of a community association has changed their interactions with the city at large from social, civic, and economic standpoints.
Anthony M. Bennett, 2007-2008 Hanke Fellow at the University of Phoenix
In
Homeowner Association Boards of Directors' Leadership Competencies in Fairfax, Virginia
, Anthony Bennett uses a modified Delphi technique to create a profile of leadership competencies required for effective homeowner association board leadership. The study examines the top 10 factors that might contribute to a model of homeowner association board of director effectiveness.